Pre-Assembly: Introduction to Citizens' Assembly
25 mars 2021 @ 10:00

-

11:30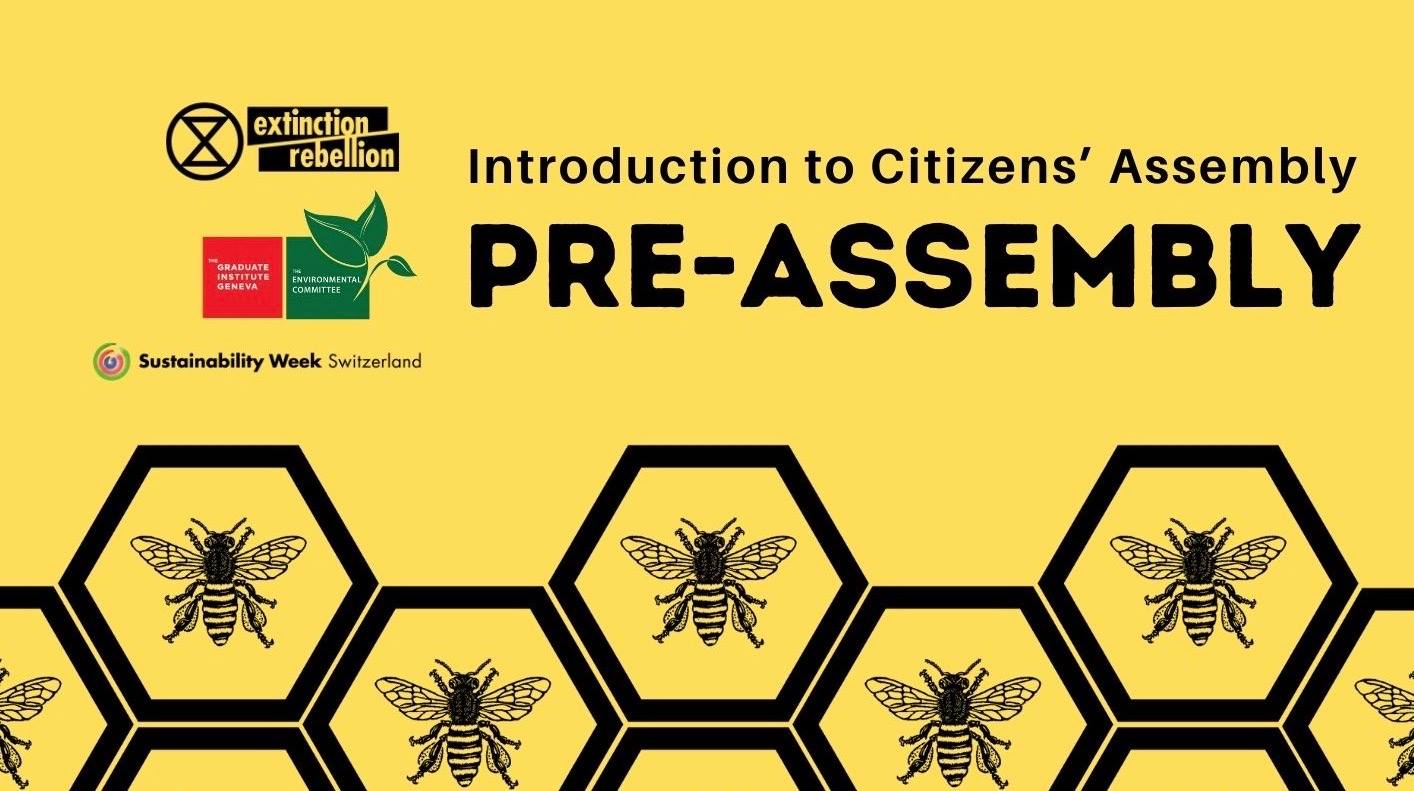 => JOIN US AND REGISTER <=
Description
Discussing our future together? Brainstorming ideas to prevent upcoming catastrophes? Democratically deciding on the planet our children will live in? The concept of the citizens' assembly tackles exactly such processes, most known from France's Convention Citoyenne pour le Climat deliberating recommendations on how to reduce greenhouse gas emissions at least 40 percent by 2030 "in the spirit of social justice." (https://europeanclimate.org/a-tale-of-two-citizens-assemblies/ ).
As citizens' assemblies are part of a participatory democracy, they are processes by which citizens make political decisions. A representative panel of society learns in depth about the issues to be addressed, listens to experts and various stakeholders and then deliberate collectively to finally issue recommendations and take (legally binding) decisions that will then be implemented by the authorities.
Our pre-assembly discovers the concept in detail and introduces it to the participants who will later then participate in the People's Assembly on March 26th. The purpose is to introduce academia to climate change grassroots movements and concepts, and through the pre-assembly, we would prepare them to firsthand experience the participatory democracy concept advocated by these movements.
Speakers
Rodan Bury (FR speaker) – Occupational therapist, Extinction Rebellion Switzerland
Karine Croquelois (FR speaker) – Enseignante, Extinction Rébellion Lausanne
David Laou (simultaneous FR-EN interpretation) – Business Analyst, Mediator, Co-founder of NVCGeneva http://linkedin.com/in/davidlaou

Organisation
IHEID Environmental Committee
Semaine de la Durabilité Genève
Extinction Rebellion Geneva International
Extinction Rebellion Zürich
Extinction Rebellion Lausanne